How Do I Safely Clean Up My Home After a Hurricane? - Escarosa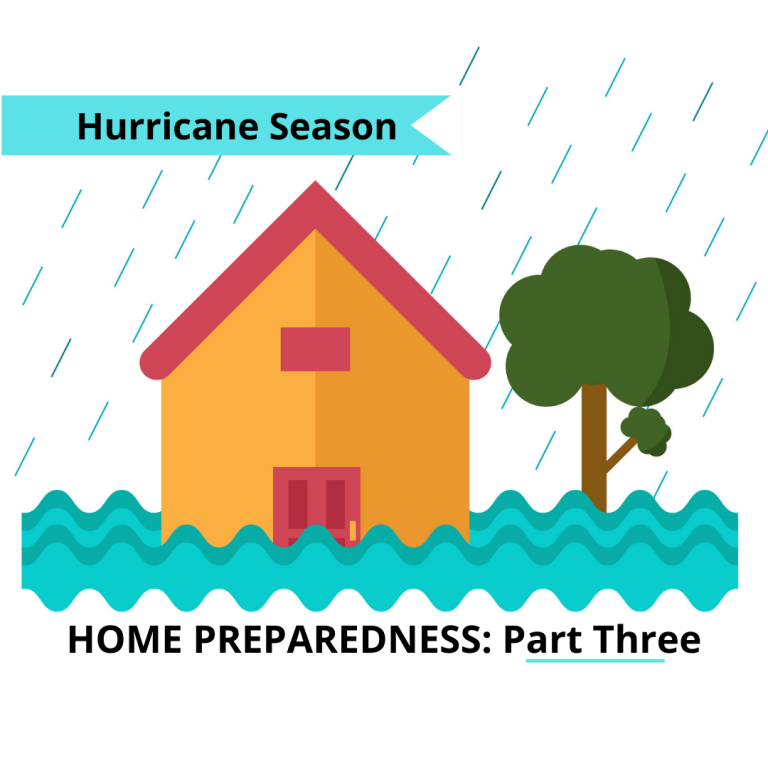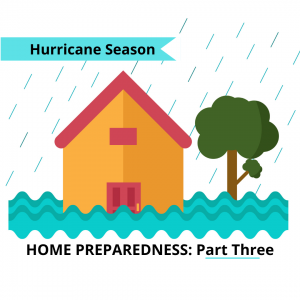 The hurricane has passed, and your home suffered some damage. Now you're wondering how to safely clean up. You want to get life back to normal.
No matter how well you prepare, it's impossible to guarantee your home won't suffer any hurricane damage. 
Fortunately, you can clean up safely, even if the damage is severe. Whether you're facing water damage, mold, or wind damage, these tips will help you reclaim your space. 
Let's dive in. 
The Aftermath of a Hurricane
If you evacuated your home during the hurricane, the first step is to return and assess the space. Remember not to go home until the storm has passed completely. Wait until your local officials have given you the all-clear to return.
As you return home, put safety first by following these tips:
Avoid loose or dangling power lines, or deep pools of water that may be concealing fallen power lines. Additionally, stay out of any building that's surrounded by water. 

Avoid drinking, cooking with, or bathing in tap water until you're certain it is not contaminated. 

Keep in mind that, even after the worst of the storm has passed, extended rainfall and ongoing flooding can cause serious issues and additional damage.

Do not eat food from the refrigerator if you're not sure the temperature has remained constant. 

Wear

protective gloves and clothing

, and move slowly as you evaluate your home. Avoid lifting heavy items or attempting any large DIY fixes. 

Be aware of the state of the building at all times. Pay special attention to loose tree branches, damaged building materials, or shingles that could fall. 

Avoid driving, and stay off of washed-out roads or bridges. 
How to Assess Damage After a Hurricane
As you assess the damage at your home, be sure to take many pictures. These photos will come in handy for insurance purposes. Photographic documentation of damaged areas right after the storm helps homeowners. These photos help people provide details to their insurance companies, adjuster, or attorney, and makes the entire recovery process easier. 
Here at Escarosa, we believe it's impossible to overstress the importance of early documentation. We are still, months later, going to Hurricane Sally-damaged homes, and we've seen how impactful damage photos can be.  
With that in mind, here are a few additional to-dos for assessing damage after a hurricane:
What to do After a Hurricane
Take photographs of the damaged area to document your loss. Be sure to capture detailed shots that illustrate the item itself, the damage, the date of purchase, and the approximate value, if possible. Many insurance companies will ask you to submit an inventory of damaged items, which will be easier if you have these photos. 

Before you discard damaged items or materials, contact your insurer. Most insurers will require you to provide documentation of storm-damaged items to receive compensation. If you discard the damaged items before you document them, you may cheat yourself out of the compensation you deserve. 

Maintain a diary of the claims you file and the people you speak to about your claims. Purchase a binder and use it to keep printouts of all relevant emails, documents, and claims numbers. The more organized you are now, the easier it will be to track the claim down the road. 

Remove as much water as possible from your property by mopping and blotting water. Wipe excess water from fixtures and furniture, after removing lamps and table top accessories. 

Remove wet upholstery, cushions, and textiles and hang or prop up for drying. Lift furniture off wet carpet by using wood blocks to create space.

Turn on air conditioning or fans for maximum drying.

Remove art and rugs from the house and place them in a safe place to dry.

Open suitcases and place them in the sun to dry. 

Stay out of rooms where wet ceilings are sagging and may collapse.

Use caution

and be aware of the risks around you. 

Pace yourself during the cleanup process. Take breaks and rest when you need to. Get help lifting heavy or bulky items. 
What Not to Do
Don't leave wet textiles, fabrics, or carpets in place. Instead, remove them and hang them to dry. 

Do not leave books, magazines, posters, or other items on the floor. If they are wet, they will discolor the surface.

Avoid using electronics when standing on wet surfaces, or before the electronics have been evaluated to ensure safety. 

Do not turn on overhead lights, fans, or other electrical appliances that may have been compromised by floodwaters. 
How to Safely Clean up High-Risk Situations
It is possible to DIY some post-hurricane damage cleanup. Other situations, however, require professional assistance. If there's electrical danger or sewage is involved, you need to work with a professional restoration company to resolve the damage. 
Here at Escarosa Cleaning and Restoration, we provide professional water extraction and repair services. We handle homes with everything from minor to severe damage. 
No matter how extensive your hurricane damage may be, Escarosa is here for you. Contact our team to resolve water damage, mold, and flooding and help you get life back to normal.