Water Damage Restoration in Pensacola Florida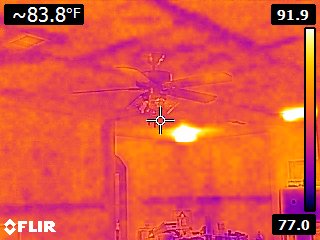 Escarosa Cleaning and Restoration, LLC is proud to serve the Pensacola area providing extraction, cleaning and restoration services for homes damaged by flooding or water intrusion. Our technicians are highly trained and certified in effective techniques using modern, professional equipment. Our dedication to customer service and doing what is right is what sets us apart.
Flooding and Water Damage Restoration
On the Gulf Coast of Florida our homes are susceptible to natural and man made flooding that can cause serious damage to your home and its contents. If you should find yourself in this unfortunate situation, call the professionals at Escarosa Cleaning and Restoration.
We can help extract and clean damage caused by:
Natural Disasters or Floods
Heavy Rains and Storm Water
Storm Surge
Plumbing Leaks
Sewage Leaks
Leaking Roofs or Windows
Construction Defects
Wind or Storm Damage
Inspection Services for Flooded Homes
The inspection phase of a water restoration project is extremely important! Water may collect and form hidden pockets of moisture inside ceilings, walls and other hidden areas. Our water damage specialists use professional diagnostic instruments to locate all areas and surfaces that require drying and to monitor the drying process.
Removal of Excess Water and Sewage
Our truck-mounted extraction equipment is designed exclusively for professional water removal. In the hands of our highly trained technicians, these powerful and efficient machines can quickly remove the bulk of the water from your home.
Decontamination
Once the water or sewage has been extracted, surfaces in your home will be cleaned and sanitized by our certified technicians. We use proven, professional-grade products to ensure safety and cleanliness.
Evaporation and Dehumidification
The process of drying consists of two elements – evaporation and dehumidification. High-volume air movement equipment is utilized to accelerate the rate of evaporation. Dehumidifiers then remove this moisture from the air, building materials and furnishings.
To ensure all moist areas are thoroughly dried, we may need to create access openings through walls and/or ceilings. If airborne particulates are a concern, the affected areas can be draped off with plastic and filtration devices may be utilized.
Room temperature plays an important role in how fast your structure can be dried and how efficiently our equipment performs. It is very important that we maintain the proper room temperatures throughout the drying process.
Contact Us at the First Sign of Flooding
To prevent contamination and the escalating costs of damage caused by standing water, please contact us as soon as you notice water intrusion issues. Our technicians are specifically trained and equipped to remove as much water from the damaged area as possible.
We are available 24 hours a day, seven days a week to help you with a flooding emergency at (850) 432-6060.
---