How to Stop Mold Growth Before It Starts in Your Pensacola FL Home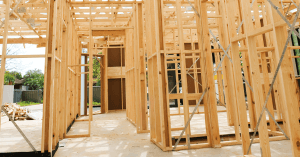 We've all heard the Ben Franklin quote, "an ounce of prevention is worth a pound of cure." When it comes to mold prevention in your home, the saying rings truer than ever. For those who are building a new home, taking preventative measures now can avoid a costly situation down the road. For home owners who have had the misfortune of discovering an existing mold issue, making sure the problem is handled professionally can prevent mold from coming back.
As we discussed in a previous post, mold spores are part of the natural environment and can settle onto any exposed surface. When homes are being built, the wooden framing and other materials are usually open to the air and can collect these spores. Without treatment, these spores can sit dormant for many years, waiting for the right conditions to appear.
Mold Prevention: Professional Cleaning and Prevention
Mold spores need three basic elements to transform into an active colony: darkness, warmth and moisture. Once they are enclosed in drywall and insulated, the spaces inside a home's walls and attics automatically provide the first two elements. When moisture enters the mix through a leaky pipe, roof damage or construction defect, the wood and drywall in these spaces are transformed into a potential buffet for mold.
To prevent new or recurring mold growth, surfaces must be thoroughly cleaned and treated with effective products in the proper manner. Our technicians are trained and certified in mold remediation techniques and know how to protect homes in the Pensacola area.
Mold Prevention: The Anabec System
Escarosa Cleaning and Restoration uses Anabec products to clean and protect surfaces. Anabec manufactures an entire suite of products that allow our technicians to treat both new construction and existing homes. Whether you want to prevent mold in your new home or keep mold from coming back, Escarosa Cleaning and Restoration can provide the right services and products to keep mold at bay.
Cleaning and Disinfection
The first step in preventing mold growth is to give all surfaces a thorough cleaning. Escarosa Cleaning and Restoration uses a variety of Anabec cleaning products to tackle specific problems. From an initial cleaning of new construction materials to disinfecting and deodorizing mold-damaged structures, our technicians can select the most efficient and effective Anabec product for your situation.
Protecting New Construction
Anabec's newBUILD is a product designed to create a barrier that prevents moisture from penetrating surfaces while inhibiting the growth of fungus and other microbes. Since it is latex based, newBUILD makes an excellent primer for surfaces that will be finished with latex paints.
Because we are an Anabec Trained Contractor, we can offer a 50 year, transferrable warranty against mold growth on the surface of unfinished new construction materials we treat with newBUILD.
Protecting Existing Buildings
Once mold removal has been performed in your home and all surfaces have been thoroughly cleaned, Escarosa Cleaning and Restoration uses Anabec's moisture barrier and antimicrobial products to prevent new mold growth. Anabec offers two products to meet differing needs: x70 is a clear barrier and can be tinted, while x90 is white.
When applied as part of the Anabec system by our technicians, x70 and x90 allow us to offer a 30-year warranty against mold growth on treated surfaces in existing structures.
Mold Prevention: Professional Service with Professional Products
To protect your home and family from the hazards of a mold infestation, you can rely upon Escarosa Cleaning and Restoration and the proven line of Anabec products. Call us today at 850-432-6060 and schedule a visit from our highly trained and certified technicians.