Prepare Your Home for Hurricane Season - Escarosa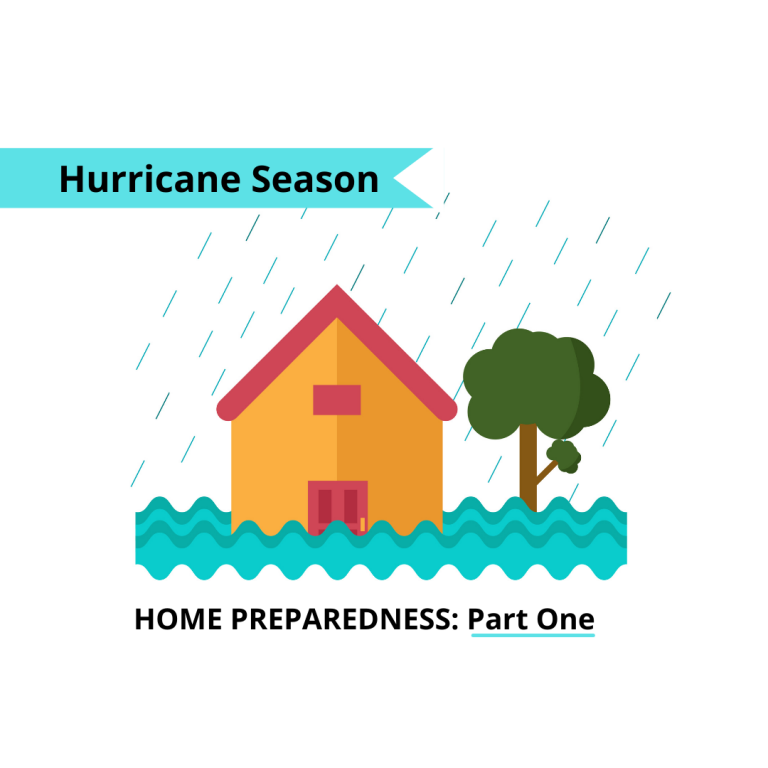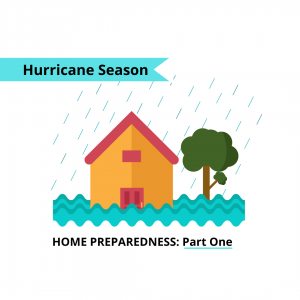 For anyone living in or around the Florida panhandle, the start of hurricane season is an important milestone. Even a mild hurricane event can impact the safety and stability of your home. According to the Red Cross, hurricane season starts June 1st each year. If you're concerned with keeping your home and family safe during hurricane season, now is time to prepare your home for hurricane season.
Fortunately, home safety preparation is relatively straightforward, as long as you take a proactive approach. In this three-part series, we'll share our top preparation tips.
Let's dive in.
How Can I Best Prepare My Home for Hurricane Season?
Preparing your home for hurricanes can seem overwhelming. Stay on track and make sure you don't miss anything important by following this list.
Stock up on supplies now. The day a hurricane makes landfall is too late to stock up on canned goods, water, and other supplies. In fact, if you wait that long, you'll likely encounter empty shelves. Instead, stockpile a minimum three-day supply of water, dried or canned foods, and other essentials. If you're not sure what you need, FEMA's emergency supply list can be a helpful resource.

Unplug appliances you don't use. Even if you have a surge protector, this simple step can help protect your valuable electronics from damage caused by surges.

Re-caulk your home. Check your windows, doors, seals, and weatherstripping for any cracks, gaps, or openings that could allow water to penetrate your home. Use waterproof, silicone caulk to seal these holes.

Install a generator. If you don't already own a generator, now is a good time to install one. The one you purchase doesn't need to be whole-house powerful, just large enough to run a refrigerator and plug in a few essentials. Take a moment to think about what you couldn't live without if the grid went down for a few days (a sump pump, stove, or refrigerator, for example), and invest in a generator large enough to support those needs.

Trim trees. To protect your home from damage, trim branches or trees that are touching your home's siding. If these branches rub against your home during a storm, they could tear off shingles or siding and cause damage.

Clean your gutters. Make sure water and runoff have someplace to go by cleaning your gutters. This prevents possible roof damage and flooding inside the home. This step also makes it less likely that you'll need a restoration company later.

Get rid of clutter. During a hurricane, everyday junk can turn into deadly, flying projectiles. With this in mind, bring lightweight outdoor items like patio seating, potted plants, recycling and trash bins, and childrens' toys inside.

Secure your home against the elements. We also highly recommend installing hurricane shutters (or impact-resistant windows), roof clips, and garage door braces to reinforce your home.

Verify insurance coverage. Before hurricane season gets underway, check your homeowner's policy coverage. Purchase additional flood insurance if needed.
The Importance of Preparation
When it comes to hurricanes, preparing before the storm is critical. Prepare now to avoid costly storm damage down the road. In our next blog in the series, we'll discuss how to protect your home during an actual hurricane. Stay tuned.
Remember, even with 100% preparation for hurricane season – no one is immune to storm damage. That's why Escarosa Cleaning and Restoration is available 24 hours for emergencies. Contact us today to learn more.