Hire a Flood Damage Specialist Right Away! - Escarosa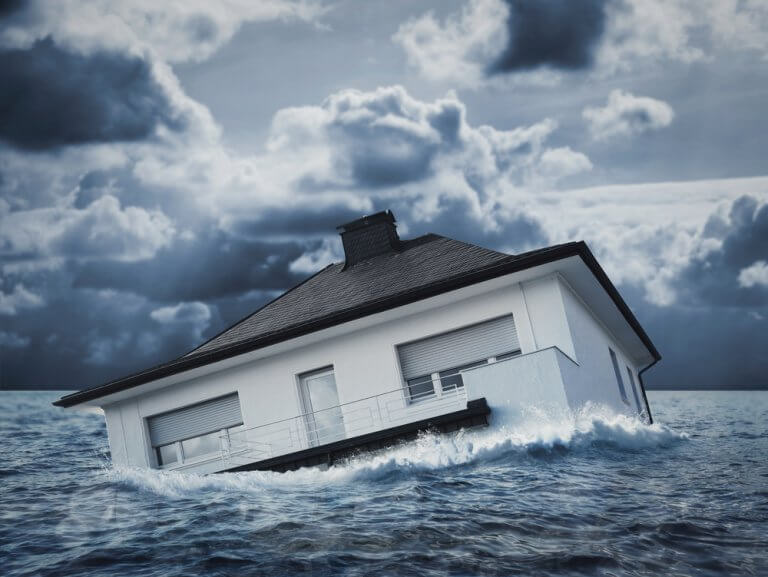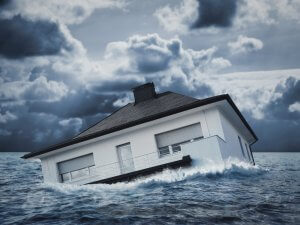 It's been a record-breaking year so far for rain in our area. Unfortunately, this also means an increased chance of flood damage for homeowners along the Gulf Coast.
Of course, rain and tropical weather are not the only causes of flood damage. Whether it's a busted pipe, a leaky roof or flooding due to storm surge, it's important to act quickly. You've only got 24–48 hours to get it cleaned up and dry before mold begins to set in. Once mold has taken root, you and your family's health are at serious risk.
Flood Damage – What It Can Do to Your House
Possibly the most important thing to keep in mind when you have water or flood damage in your home is that it's generally a bigger problem than you can see on the surface. By the time water has begun to pool in your home, it has already soaked its way through all of the porous surfaces between the source and where you see the pooling. This means your carpet, carpet padding, drywall, insulation and hardwood flooring is likely saturated.
Left untreated, water damage can quickly cause structural damage to your home. Some things to look for include:
Cracks in wood
Cracks in the foundation
Rust seeping from these cracks
Damaged wires or pipes
Hard to open doors or windows
Water Pollution Levels
The type of water involved in your flood damage can have a substantial effect on the risks and treatment procedures. The more polluted the water, the more aggressive the cleanup and restoration team will have to be with their service.
Water pollution is generally classified into three categories:
Category 1: This is water from a clean source. You will have Category 1 damage from a busted water supply line or a cracked toilet tank. This water doesn't pose an immediate health risk, but it can quickly degrade into Category 2 type water.
Category 2: This water may carry bacteria, and is commonly referred to as "grey water." This category includes dishwasher or toilet overflow when there is no fecal matter present. This water can cause illness or discomfort if ingested.
Category 3: This water is completely unsanitary. Exposure could cause severe illness or possibly death. It is sometimes referred to as "black water." Sources for Category 3 water include sewer or septic backup, flooding from rivers or lakes and stagnant bodies of water.
Possible Health Risks
Mold loves our humid Florida climate. It's especially happy when there is extra moisture, such sodden drywall, furniture or carpeting from water damage. According to John T. Chu, MD, the most common molds to develop in these situations are Aspergillus, Penicillum and Stachybotyrs.
Elevated levels of these fungi in your home could lead to bronchial asthma, allergic conjunctivitis and allergic bronchopulmonary Aspergillosis. Some other possible health risks include nausea, agitation and fatigue. These health complications are more likely to occur in children, the elderly and those who have an already compromised immune system.
If you have water or flood damage, call us immediately!
At Escarosa Cleaning and Restoration, we specialize in quick and effective cleanup and restoration after flood damage. Our experienced team and professional equipment can get your home back to looking good as new! Avoid the negative effects of flood and water damage, call us today!