A Complete Guide to Water Damage Restoration - Part 1 - Escarosa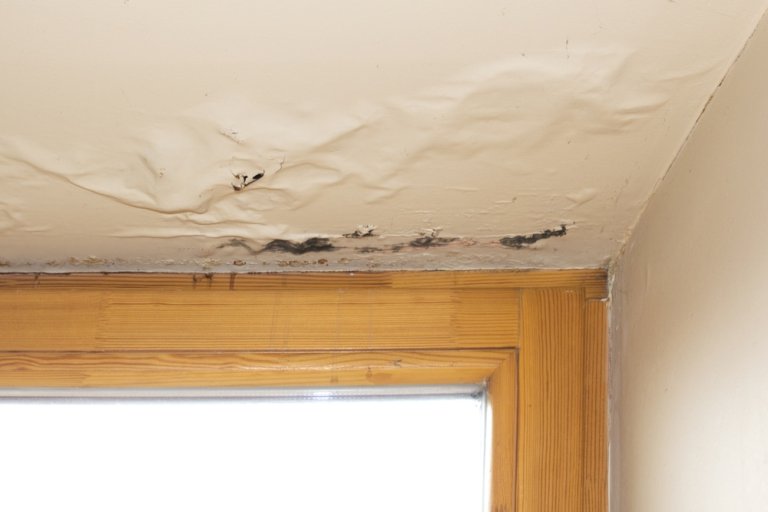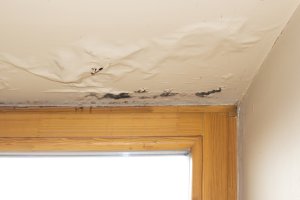 Water damage: it's every homeowner's worst nightmare.
And for good reason: each year, about one in 50 homeowners files a water damage claim.
These claims make up about 24% of all homeowners insurance claims and cost an average of $10,900 for each claim. Not to mention the stress they cause and the fact that water damage has the potential to ruin irreplaceable items in your home – like family heirlooms and keepsakes.
If you're suffering from water damage, you're not alone. At Escarosa Cleaning and Restoration, we specialize in water damage restoration. We know how to help customers throughout Pensacola and all of Florida recover from water damage.
In this blog – the first of our three-part series on water damage – we'll introduce the causes and signs of water damage, and help you understand the water damage restoration process.
Let's dive in.
Water Damage Restoration, by the Numbers
Before we discuss the causes of and responses to water damage, let's look at how common the issue is. Here are a few statistics to be aware of:
98% of crawlspaces or basements in the US experience some level of water damage.

An estimated 14.6 million US homes are at risk of flooding.

Every day, water damage emergencies affect 14,000 households in the country.

Nationwide, household water damage restoration claims cost $20 billion annually.

Household leaks in the US waste about 1 trillion gallons of water annually.

Water damage can lead to mold and mildew growth in as little as 24-48 hours.
Water damage presents a real risk, both financially and logistically. Next, we'll evaluate the causes of water damage, and help you understand how to avoid them in the future.
What Causes Water Damage?
Many things have the potential to cause water damage. Here are a few of the most common culprits:
Broken or faulty pipes

Malfunctioning or leaking appliances

Severe weather, including storms

Flooding

Heavy rain

A ruptured city water line

And more
Since the causes of water damage are so varied, it's critical to learn to identify water damage, so it never goes unnoticed in your home.
5 Signs of Water Damage
Even when a leak is minimal, it can cause severe damage. With that in mind, here are several signs of water damage to be aware of:
1. Dark or wet spots
If you have a leak in your ceiling or behind your wall, it will likely show up as discoloration. Watermarks can appear on interior or exterior walls and are a sure sign of water damage in the home.
2. Bubbling, cracking or flaking
Building materials are meant to stay dry. When they get wet, they start to break down. On drywall and painted surfaces, this breakdown may appear as bubbling, flaking, sagging, or cracking. Alternately, the surface may feel damp to the touch, or spongy in texture.
3. Visible water
Pooling water, puddles, drips, or dribbles are all signs of water damage. If you clean the standing water up once and it comes back, it means you have a leak somewhere.
4. Expensive utility bills
Have you noticed a sudden spike in your utility bills? If so, it could mean you have a leaking or faulty pipe somewhere in the house, and that your water is always running. Call a plumber to check for a hidden leak right away.
5. A strange smell
Mold and mildew can form quickly after a water leak. And, when they do, they cause a musty smell in the home. If you've noticed a strange new smell, it could be a sign of water damage. Act fast since mold and mildew can be hazardous to your health.
4 Things to Do if You Have Water Damage in Your Home
If you have water damage in your home, it's critical to act quickly. Water damage only gets worse with time, and repairs will be more expensive if you leave the water to sit.
With that in mind, follow this list of water damage restoration "must-dos:"
1. Shut off the water
First things first – stop the flow of water. If the leak is coming from a source like a toilet, sink, or washing machine, find the shut-off valve at the back of the appliance and turn it off.
If the leak is hidden behind a wall or in the ceiling, locate your home's main water shutoff, and turn the water off at the source.
This will stop the flow of water and help reduce further damage in the home.
2. Call a plumber
Next, you'll need to call an emergency plumber to identify the source of the leak (especially if the leak is hidden from view) and provide the necessary repairs. Find an emergency plumber who specializes in water damage and can provide 24/7 service.
3. Start the cleanup process
If the area is safe to enter (there are no electrical hazards, and the water is not contaminated with raw sewage or other biohazards), now is the time to start the cleanup process.
Using towels and other absorbent materials, sop up and remove standing water. Once the pooling is resolved, bring in household fans and open windows or doors to promote airflow and speed up the drying process.
4. Contact a restoration company
Once the plumber has repaired the source of the water damage, you'll need a restoration company like Escarosa to provide water damage restoration services.
Our team of highly trained and certified technicians uses cutting-edge equipment to provide water extraction and restore your space.
We remove excess water and hazardous contaminants, including raw sewage, before providing comprehensive decontamination, evaporation, and dehumidification services. Even minor leaks can cause extensive damage, but our team is here to help you recover.
Water Damage Restoration is a Process
Water damage in your home is a frustrating event to deal with. Fortunately, you're not alone in it. Our team is here to repair flood damage, water damage from broken or leaking appliances, and more. If you're dealing with water damage, contact us today. We provide 24/7 service and will respond to your call quickly.
In the next part of our series, we'll discuss when to call a professional for water or mold removal, and how to choose the right team in Pensacola, Florida. Thanks for reading.