5 Immediate Steps To Take When You Have Flood Damage In Your Home - Escarosa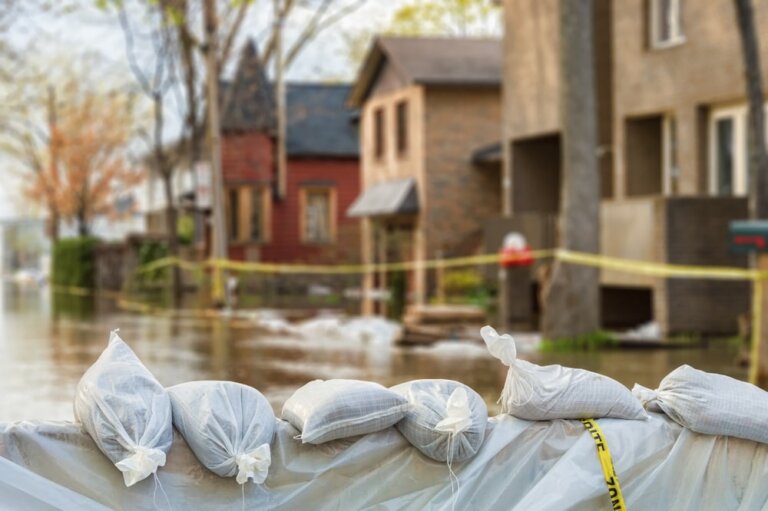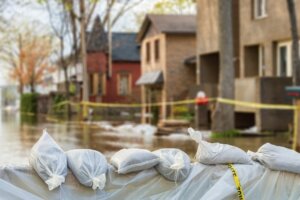 If you have flood damage in your home, you may wonder what to do now. Whether you experienced a hurricane, one of the many tropical storms that sweep through Florida each year, or a broken pipe in your home, flooding can be overwhelming.
Fortunately, you're not alone.
In this blog, we'll discuss the immediate steps you need to take to ensure safety and minimize damage after flooding.
Flood Damage in Your Home? Do These 5 Things Now
Follow these five steps to keep everyone safe, contain damage, and minimize excess water:
Evacuate the home
If you're still home during flooding, get out quickly. Even if the flooding seems minimal, you never know what flood waters contain.
For example, the water may contain sewage ("blackwater" is the name for sewage-contaminated waters). In other cases, floodwaters impact electrical appliances and create a shock hazard wherever the ground is wet.
To keep everyone safe, get out and move to higher ground as quickly as possible. Only return to the house once local authorities have notified you that it is safe to do so.
Bonus: Understand the Different Kinds of Floodwaters and Their Hazards
Take a moment to learn about the different kinds of floodwaters. You should know what they contain so you can assess the risk associated with flooding in your area.
Clean water is floodwater that doesn't contain known pathogens and does not pose an immediate health risk. It comes from sources like overfilled or malfunctioning appliances or rainwater.

Greywater is wastewater that is free of fecal matter. It comes from bathtubs and showers, washing machine overflow, and sinks.

Blackwater is the most dangerous floodwater, as it contains raw sewage or human waste. It comes from flush toilets and overflowing sewer systems and is incredibly dangerous to come into contact with.
Document the damage
Once you've been given the "all-clear" to return home, document the damage in your space.
Take photos and videos of the flooding, the affected areas, and any personal items or belongings the floodwaters destroyed.
We also recommend photographing the outside of the home and its surroundings if widespread flooding occurs.
These photos will make it easier to file an insurance claim. They may also help you get the coverage you need to restore your property.
Prevent additional damage
Now is the time to act to mitigate further damage.
If the water came from an overflowing toilet or broken sink inside your home, shut it off at the source. If you can't find the source of the flooding, turn off the water main for your entire home.
Next, begin removing any standing water and drying out your home. The faster you can soak up standing water and get the air moving, the better. Additionally, quick drying makes it less likely your home will develop mold or mildew.
If the flooding is minimal, you can soak up standing water with a mop or towels. If the flooding is more extensive, you may need to rent a commercial-grade pump or use a wet-dry vac.
Once you've gotten rid of the standing water, focus on ventilation. Place fans in the affected area and open windows to promote airflow and speed up the drying process.
Contact your insurance company
Now that you've cleaned up the immediate damage and gotten a sense of the extent of the flooding, you'll need to contact your insurance company to start the claims process.
Speak to an insurance adjuster to understand the next steps for filing your claim and learn what you need to do to secure coverage as quickly as possible.
Before you contact your insurance company, make sure you're prepared to discuss the following topics and questions:
How the water damage occurred. The insurance company will want to know if it resulted from a natural disaster, appliance malfunction, or other issue.

Whether or not your policy covers the damage. While homeowners insurance policies often cover water damage accidents caused by appliance malfunctions and other accidents, they may not cover flooding or natural disasters.

When the water damage occurred. Your insurance company is interested in preventing additional damage to your home and ensuring quick drying and repairs. With this in mind, we usually recommend reporting the water damage promptly – preferably within 24 hours of when it occurred.
If you're not sure where to start when it comes to contacting your insurance company, find a restoration company to help. Escarosa Cleaning and Restoration will work with you to file a comprehensive, timely, accurate insurance claim that enables you to secure the payout you need to get life back to normal.
Contact a restoration company
Lastly, contact a restoration company like Escarosa Cleaning and Restoration if you're in the Pensacola area. A skilled restoration company will be able to provide the cleanup and restoration services you need to reclaim your home and restore your property to its pre-loss condition.
While many people think they can DIY post-flood cleanup, the job is more complicated than it may seem. If you're not a flood-damage cleanup expert, you may miss critical steps that can create more problems later.
When flooring, drywall, or textiles remain damp, for example, mold or mildew may start to grow, which can cause health hazards and extensive damage to your property.
Fortunately, working with a professional restoration company allows you to avoid all these pitfalls and restore your property to its original condition as quickly and efficiently as possible.
Escarosa Cleaning and Restoration: Helping You Recover After Storms or Flooding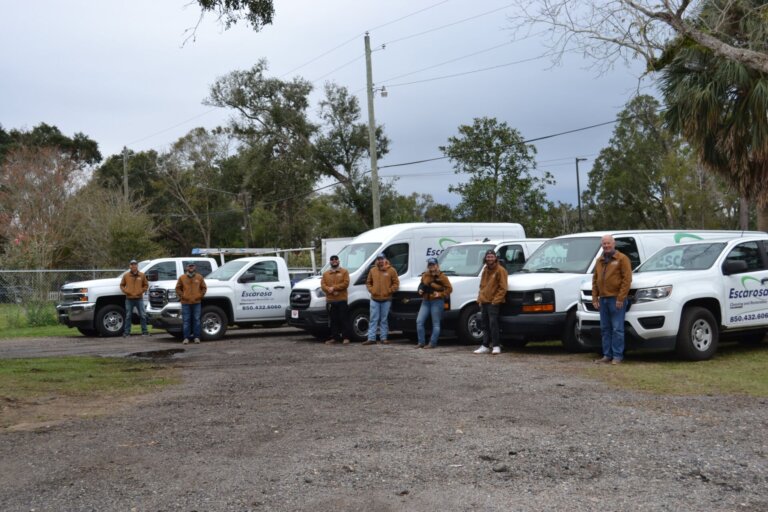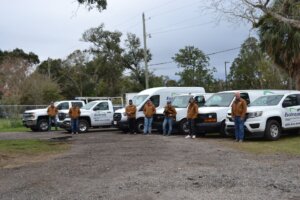 It can be tough to know what to do when you have flood damage in your home.
Fortunately, following the five steps in this article is a great way to stay calm, ensure safety, and prevent future damage to your space.
If you need more assistance reclaiming your space, contact our team today.
As Pensacola's leading restoration company, we're here to help you recover after a hurricane, tropical storms, torrential rain, or any other unexpected event.
Contact us today to learn more about our services and how we can help you.