What's the Difference Between Cleaning, Sanitizing, & Disinfecting? - Escarosa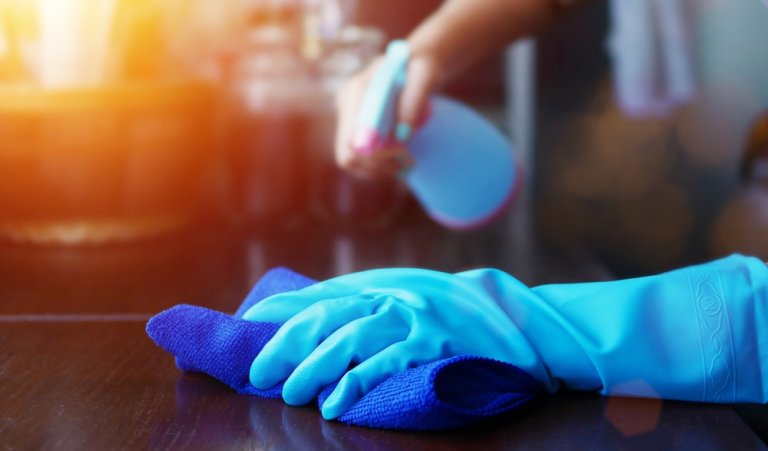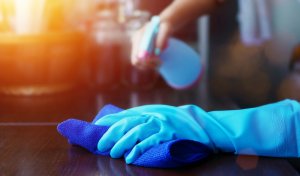 In the era of COVID-19, everyone is concerned about sanitizing and disinfecting. And rightfully so. Not only does proper cleaning help reduce the risk of infection, but it limits the spread of the virus and protects vulnerable populations. With this in mind, make your germ-banishing efforts more productive by understanding the difference between cleaning, disinfecting, and sanitizing – and when to use each.
Here's what you need to know.
When to Clean vs. Sanitize vs. Disinfect
While these terms sound similar, they're not the same. Here's what sets each apart from the others:
Cleaning 101
Cleaning is the method of choice for low-risk surfaces like windows and the floor. It's unlikely the pathogen will transfer to these surfaces, so they don't need disinfecting. Instead, simply clean them. Proper cleaning removes visible debris like dirt, dust, and mud. When you clean, you're eliminating microorganisms from surfaces. While cleaning may not kill pathogens, it does contribute to the health of the indoor environment. Keep your space healthy and beautiful by cleaning low-risk surfaces a few times a week.
Sanitizing 101
While cleaning removes visible surface debris, sanitizing removes invisible contaminants that could harm your health. Sanitizing a surface makes the surface sanitary by reducing bacteria by about 99.9%.
While sanitizing provides more protection than cleaning alone, it's not enough to banish dangerous pathogens like COVID-19 altogether. To keep your space clean, you should sanitize high-risk surfaces (counters, doorknobs, and handles) daily. Clorox wipes and other ready-to-use wipes are an excellent option for daily sanitization, which is why they've been selling out so quickly lately!
Disinfecting 101
Disinfection is the most advanced cleaning method available. Appropriate for extremely high-risk, frequently touched surfaces, disinfection kills microscopic organisms, including viruses and fungus. For best results, use a disinfectant that offers 100 percent kill 6 log10 of an organism.
If any of that sounds confusing, turn to a professional cleaning and restoration company to help you disinfect. Their specially trained teams will use EPA-approved professional-grade disinfecting solutions designed to kill novel coronavirus (SARS-CoV-2), the virus that causes COVID-19, along with many other common viruses. Even once the COVID-19 pandemic ebbs off, regular disinfecting is a great way to keep your home or business healthy and safe for visitors.
Trust Your Cleaning to the Pros
While cleaning, disinfecting, and sanitizing are essential parts of property maintenance, finding time to do each well is a big ask. Luckily, Escarosa Cleaning and Restoration, LLC, is here to help.
Offering various solutions for a healthy home and business, our Pensacola teams will clean, disinfect, and maintain your space. Contact us for help sanitizing high-traffic areas, or providing more run-of-the-mill solutions for your soft surfaces, rugs, and textiles. Our teams specialize in floor maintenance and carpet cleaning, for example.
Regardless of whether your home has small children or vulnerable populations like seniors or a person with underlying conditions, our team will help you protect the health and wellbeing of everyone under your roof. Ready to learn more about our services? Contact us today!