Property Managers Need Excellent Carpet Cleaning to Attract New Tenants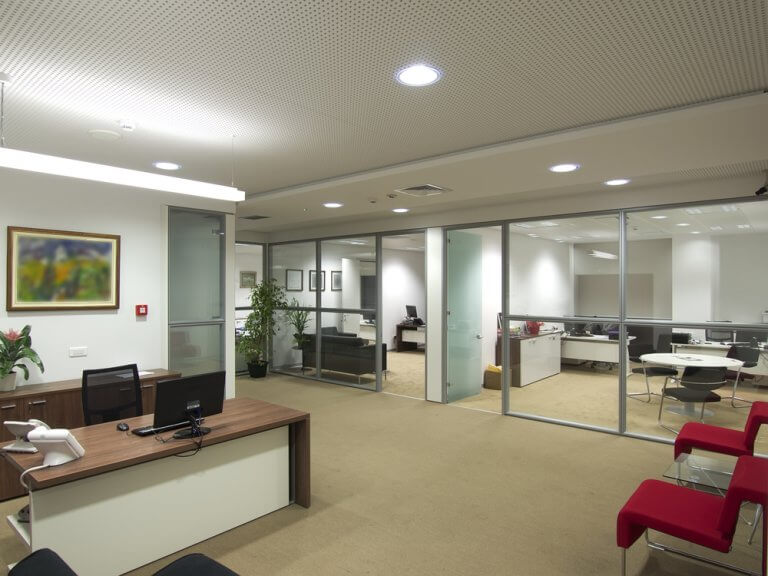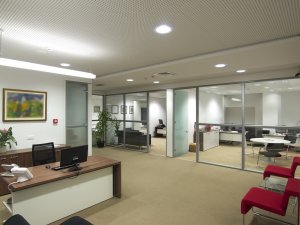 Property managers need carpet cleaning to maintain and grow their business by protecting their investment in commercial and residential properties. Tenants often base their decisions on where to rent office space or what apartment or condo to live in depending on its cleanliness. That makes it vitally important to hire carpet cleaning experts, like the ones with Escarosa Cleaning and Restoration!
Reasons Why Property Managers Need Carpet Cleaning
Property managers want to make a good first impression. After all, the more their commercial or residential properties remain at full capacity the better the bottom line.
One of the first things prospective businesses or individuals notice? The appearance of the property and how sparkling clean everything looks. One of the worst possibilities would be losing a potential tenant over sticky, stained carpets or moldy tile.
In an office setting, 82 percent of the workforce reported to Princeton University and UCLA researchers that they would work harder in a cleaner place. Plus, 60 percent of work-related illnesses occur because of dirty office equipment.
Not only do property managers want to attract businesses and people, they want to protect their investment. This means cleaning carpets to keep them looking like new and lasting longer. Leaving carpets dirty means having to replace them more often, which can get costly.
How to Find a Reliable Professional Carpet Cleaning Company
Property managers need carpet and tile cleaning that shines and for a fair price. To ensure they hire the best service possible they should consider a few factors, such as:
Credentials. The carpet cleaning company should have training from the Institute of Inspection Cleaning and Restoration Certification (IICRC) and/or the Carpet and Rug Institute (CRI).
Good reviews. Research the Better Business Bureau website, Google, Facebook, Yelp, Yellow Pages or other online resources to check out other customers' comments on a company before hiring them.
Fair price. Let the companies know up front your needs, such as stains, areas to be cleaned, schedule for cleanings, etc. for a fair price comparison. 

Carpet protectant. This helps prolong the life of your carpets. A carpet normally comes with a factory applied protectant. With each carpet cleaning, about 25 percent of the protectant gets stripped from it. If incorrect chemicals clean a carpet, the factory protectant could be removed entirely with just one cleaning.
Pretreatment. A reliable carpet cleaning company often pretreats high traffic areas. This removes heavy soil that causes wear and tear. And it can extend the life of the carpet over time.
The IICRC, which develops cleaning and restoration standards in 25 countries, recommends that property managers should look for a company that does all five of these steps:
Vacuuming
Pretreating
Extraction
Grooming
Drying
Having a carpet cleaning company that will cater to a property managers diverse needs and timing for carpet cleaning is paramount. This could include office buildings, multi-tenant buildings, condos, apartments, homes and other properties. Ultimately, find your best match with a reputable company that always shows up. Many property managers express the desire for uniformed, friendly personnel that are background checked and drug screened, as well.
When Should You Get Carpets Cleaned?
Usually, carpets should undergo a deep, thorough cleaning whenever tenants move out. In addition, carpet cleaning experts advise frequently cleaning the common areas in buildings. Depending on the foot traffic and other factors, carpets should have a professional cleaning two to four times annually. The tenants should also be ready to clean carpets, as special cases or emergencies occur.
Trust the Experts at Escarosa Cleaning and Restoration to Keep Your Properties Clean!
At Escarosa Cleaning and Restoration, we understand property managers need carpet cleaning that leaves the carpet and tile fresh, clean and beautiful. Contact our full-service cleaning company today and make your tenants happy by giving them the clean carpets they deserve! Plus, we help improve your bottom line with expert cleanings that will extend a carpet's life span.