How Often Should I Have my Furniture Cleaned? - Escarosa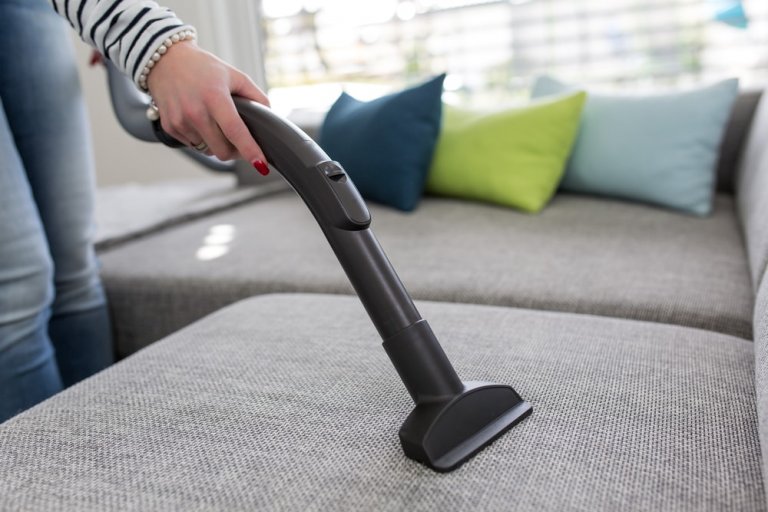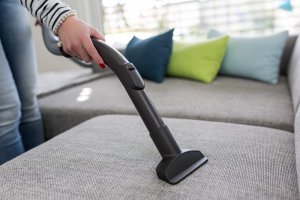 Your furniture: it's one of the essential elements of your home. In addition to keeping you comfortable and giving your family, friends, and guests a place to lounge, furniture makes your home beautiful and adds value to your space. Lots of use can create stains, though. Because of this, it's smart to understand the ins and outs of upholstery cleaning – including how to DIY stain removal, and when to have your furniture professionally cleaned.
Here are our top tips:
How to DIY Your Stain Removal: Steam Cleaning 101
If you have a fabric sofa with a few apparent stains, don't fear. At-home upholstery cleaning is easy and straightforward. Just start by steam cleaning your couch. If you don't have an upright clothing steamer, check out Amazon for a compact, handheld steamer. In most cases, you can find a great little unit for less than $50.
Once you have a steamer, use it to go over your entire sofa, allowing the steam to touch and penetrate the fabric lightly. This kills dust mites and other pests living in the surface of the couch.
Next, vacuum your entire sofa. Be sure to cover the back, skirt, arms, and cushions of the couch, as well as the underbelly and batting. Use a crevice tool to get rid of any grime lodged in the corners or around buttons.
Finally, spot-treat any persistent stains with your choice of carpet and upholstery cleaner. This combats stains and any scents that come with them. You can also follow these guidelines for at-home carpet cleaning.
How to Clean a Leather Sofa
Leather is a durable material that wears well. To clean your leather couch or chair, all you need to do is wipe it down with your favorite leather furniture conditioner. You can also use a vacuum equipped with a brush attachment to buff away crumbs and debris.
When to Invest in Professional Upholstery Cleaning
If you want a deep clean, or you have expensive or specialty furniture, it's smart to have your items professionally cleaned. Here are a few guidelines to follow to keep your furniture in tip-top shape:
Vacuum upholstery regularly. Surface cleaning is critical to keeping your furniture in excellent condition. Vacuum your furniture regularly to keep it clear of dust, dirt, and allergens, and to remove surface grime that can cause stains.

Deep clean at least once a year. The frequency of your deep cleaning should depend entirely on how frequently you use your furniture. More frequent use requires more frequent cleaning, of course. As a general rule, though, you should hire professional upholstery cleaning services at least once a year, or once every two years for furniture that is seldom used.

Deep clean after accidents. If you spill something on your furniture or carpet or notice a musty smell coming from the material, have it deep-cleaned. Acting quickly is essential when it comes to preserving and maintaining your furniture.
Keep Your Furniture in Tip-Top Shape With Escarosa
Keep your furniture and carpets clean by having them both deep-cleaned at the same time. Here at Escarosa, we specialize in carpet and upholstery cleaning to help you protect your investment. 
Contact us today to learn more about our services or to book your stain removal appointment.