Commercial Cleaning: Subaru Slate Wall - Escarosa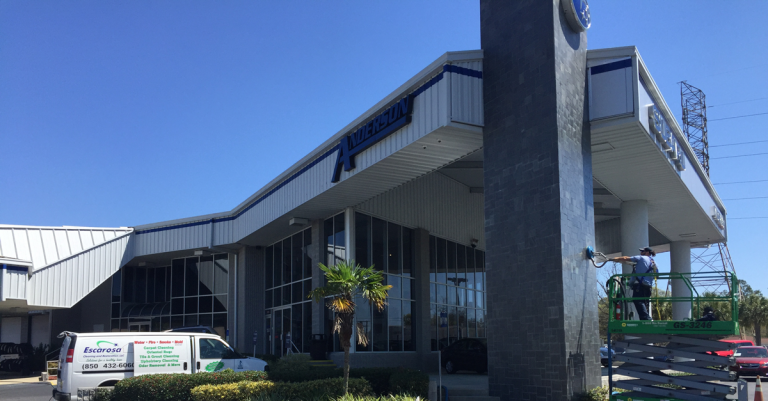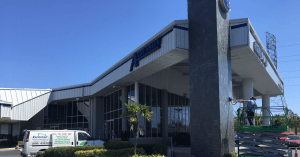 At Escarosa Cleaning and Restoration, we are proud to meet the stringent requirements of our commercial cleaning customers. While a typical home usually handles the foot traffic of family members and a few visitors, retail spaces can see hundreds, even thousands of people every week. Making sure the floors and surfaces in these buildings are looking their best requires a commercial cleaning team of skilled technicians with a keen eye for detail.
We were recently honored to be selected by Anderson Subaru to perform a thorough cleaning of one of the most important portions of the dealership's exterior.
Escarosa Commercial Cleaning Services: Anderson Subaru
In the Late '90s Subaru of America instituted a set of standards for redesigning their dealerships. Their goal was to create an instantly recognizable building style that reflected their commitment to customer satisfaction, ecological principles and engagement with the communities they serve.
As part of this redesign, Subaru dealerships were outfitted with large Slate Icon Towers that rise high above the building's roofline. These towers are covered with natural slate tiles that are environmentally sourced. Crowned with the Subaru Star Cluster logo, these towers quickly identify the dealerships to their loyal customers no mater where they are in the country.
However, like all natural materials that are exposed to the elements, over time the slate tiles on the towers began to show their age. Years of the Pensacola Florida sun and rain had left the Anderson Subaru Icon Tower looking worse for wear.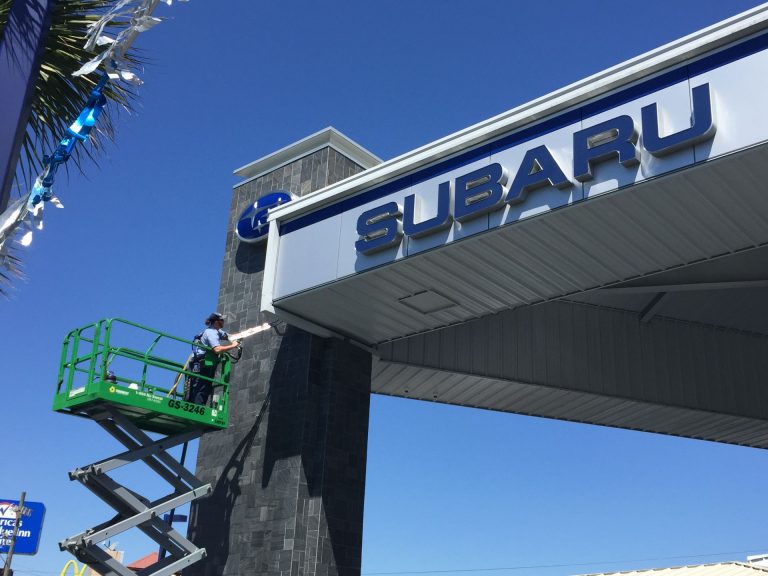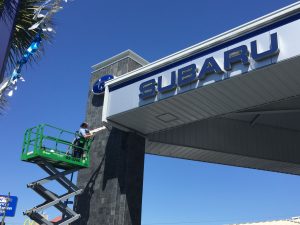 Escarosa Cleaning and Restoration was contracted to return this important feature to its former glory. Using our truck-mounted commercial cleaning equipment and a powered lift, our technicians scoured every inch of slate tile and grout on the tower to remove the dirt and grime that had accumulated. Once the slate tiles were clean and dry, we used a specialized sealer that protects and enhances the depth and natural color of the slate tiles. When we finished, the Slate Icon Tower at Anderson Subaru was once again a fitting symbol for the great customer service they provide.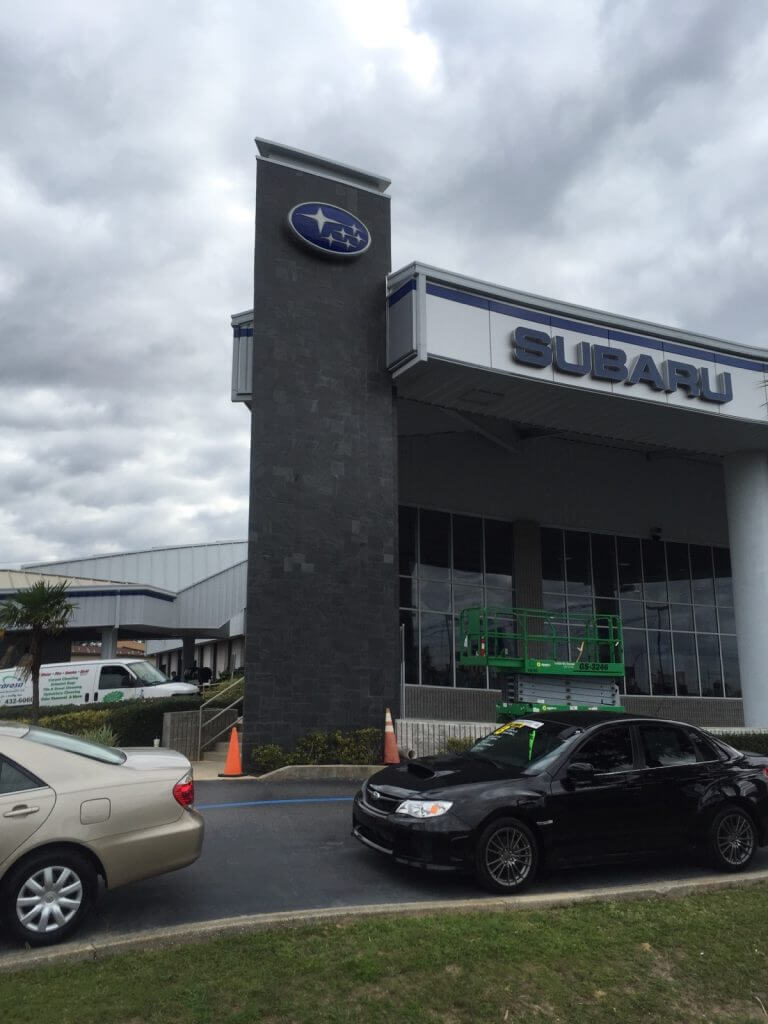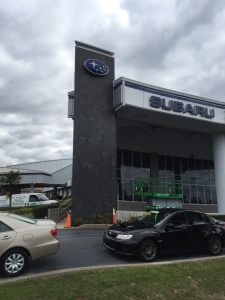 We would like to extend our thanks to the wonderful people of Anderson Subaru for placing their trust in Escarosa Cleaning and Restoration. We are proud of the work we have done for them and look forward to providing commercial cleaning and restoration services to them in the future. If you have a special project that needs a professional touch, give us a call at (850) 432-6060. We are happy to provide a free estimate and always guarantee our customer's satisfaction.