Commercial Building Cleaning & Disinfecting Tips to Reduce Risk of COVID-19 - Escarosa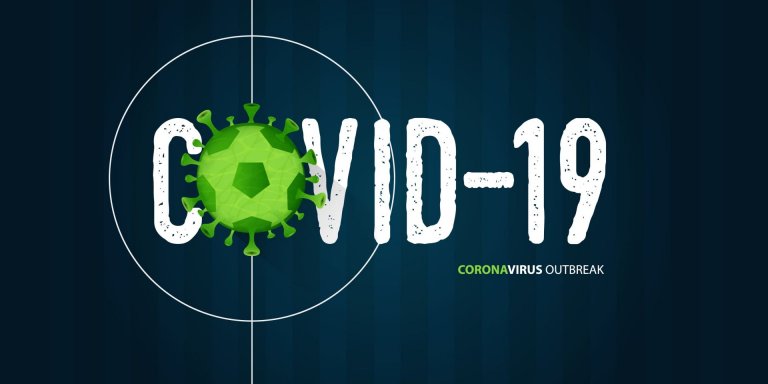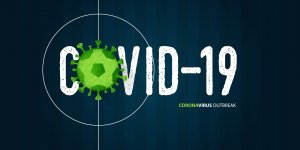 As COVID-19 continues to spread, people are looking for ways to protect vulnerable populations and decrease exposure risk. For many, this comes down to cleaning and disinfecting. COVID-19 is incredibly contagious, though, and it's common for commercial building owners and others to wonder how to kill germs effectively.
Whether you own public buildings or you want to decrease your own risk, this post will walk you through the best ways to kill COVID-19 today. Let's get started.
5 Daily Tips to Keep Your Building Clean
Do your part to stop the virus and protect the public with these five tips:
1. Clean surfaces first
According to the Centers for Disease Control and Prevention (CDC), you should clean any dirty surface using detergent and water. Do this before you start the disinfection process. This step makes disinfection more effective. It also helps kill bacteria and germs and decrease future cleaning burdens.
2. Mind your solution
When it comes time to disinfect, you have a few options. What you use depends, in large part, on what you intend to clean. The CDC recommends using the following solutions:
A diluted household bleach solution

Alcohol solution with at least 70% alcohol

Or an EPA-registered household disinfectant
In most cases, diluted household bleach solutions are acceptable. Just be sure the surface you intend to clean is compatible with bleach. To make the solution, mix ⅓ cup bleach with a gallon of water. From there, you can spray or wipe the solution onto the affected surface. Wipe it off with a clean cloth and allow it to air dry.
If you're cleaning textiles or other porous materials, use the cleaners indicated for use on such surfaces.
3. Wear protective gear
Be sure to protect yourself as you clean and disinfect. Here are the CDC's recommendations on personal protective equipment:
Cleaning staff should wear disposable gloves and gowns for all tasks in the cleaning process, including handling trash.
Gloves and gowns should be compatible with the disinfectant products being used.

Additional PPE might be required based on the cleaning/disinfectant products being used and whether there is a risk of a splash.

Gloves and gowns should be removed carefully to avoid contamination of the wearer and the surrounding area. Be sure to clean your hands after removing gloves.
In addition to wearing proper personal protective equipment, the CDC recommends frequent hand washing. You should also disinfect shared surfaces like doorknobs, tables, desks, and handrails. Household Clorox wipes will work well for this purpose.
4. Be careful with linens
Items that can go in the washing machine are easy to clean. As a general rule, washing them on the warmest appropriate setting and drying on high heat will kill any virus present. As you prepare them for laundering, though, be careful to avoid shaking dirty laundry. This will reduce the risk of sending the virus airborne.
5. Keep track of local protocols
In addition to CDC guidelines, there may be local and state health department protocols your establishment should follow. Keep up with these accordingly, as they may include guidance on cleaning, disinfection, and identification of new COVID-19 cases.
The Case for Professional Cleaning
These are uncertain times, and public safety is of the utmost importance. With this in mind, now is an excellent time to consider having your building professionally cleaned.
If you've closed your business during this period of quarantine and self-isolation, now is the perfect time to have your building thoroughly disinfected! Not only will this increase public confidence in your company, but it will also reduce the risk of transmitting the virus.
Here at Escarosa Cleaning and Restoration, we take precautions to ensure all our clients get top-quality cleaning and disinfection services. We use cutting-edge products that are hospital grade, food-grade, and EPA approved disinfectants.
We're more than just a cleaning service. To protect your health and safety, we will come in and deep clean your facility for you. As a Restoration company, our employees have the experience and certifications required to deliver top-quality disinfection, as well as the newest products on the market specifically approved to fight COVID-19.
Do you have an extra-large space or series of buildings that are in need of emergency response? As a member of the elite disaster response group – Coalition of Disaster Responders, we have access to an experienced group of emergency response contractors who can make fast work of your concern. Depending on the size and urgency of your needs, working together we can provide up to 600 certified disaster response technicians.
Ready to learn more about our services or get a team of skilled, highly-trained restoration and disinfection experts to cater to your building? Contact us today. There's no doubt these are uncertain times, but we can help you and your family, employees, and customers stay safe and healthy throughout.