6 Home Fireproofing Tips | Escarosa Cleaning & Restoration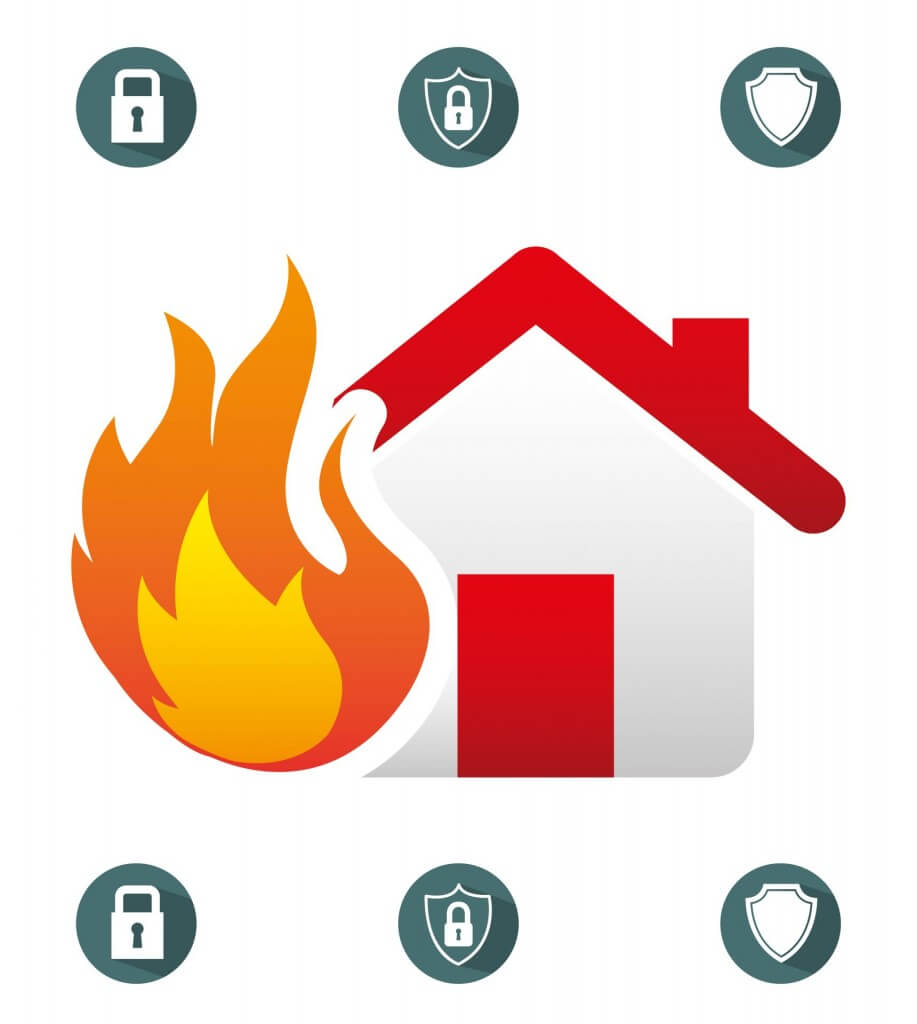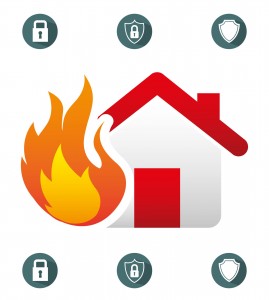 According to the National Fire Protection Association (NFPA), fire departments responded to an average of 357,000 home structure fires each year from 2009 to 2013. In addition to the human toll, there was $6.9 billion in direct property damage over that period.
While you can't completely eliminate the possibility of a home fire, there are many ways you can minimize the chances of it happening, keeping you and your property safe.
It Starts in the Kitchen
The place to start for fire safety is the kitchen. The number one cause of home fires, according to the aforementioned NFPA study, is cooking appliances and equipment. Amazingly, nearly half (45 percent) of all house fires were caused by cooking-related incidents.
Avoid the urge to multitask, something that's really difficult in our go-go technology-driven world. If you end up taking a phone call, turn down the burner, or at the very least stay by the stove while you take the call.
Smoke Alarms
It goes without saying that every home needs to be equipped with a smoke alarm. But it doesn't do you much good if it's not operating correctly. The NFPA study found that three out of five deaths in home fires happened in residences with no smoke alarms or with smoke alarms that weren't working.
Check your smoke alarms at least twice a year. If there are any issues, replace it immediately. If you have children, make sure they know what the alarm sounds like and what it means. Fire drills don't just have to be for school. Have designated escape routes and a meeting place.  Go through what needs to be done with your children, so in the event of a fire there is a better chance of a calm and appropriate reaction.  The NFPA has some excellent tips on how to have an pre-planned family Fire Escape Plan – check it out here.
Declutter
Do some spring cleaning, even if it's not spring. While you don't have to get rid of your prized possessions, if you tend to have clutter that could really be donated or tossed, it can help keep your home safer in the event of a fire. The more stuff you have, the quicker a fire may spread.
Fire Extinguishers
Something as simple as a small fire extinguisher tucked away in an easily accessible spot can help put out small fires before they get out of control. And even if it has spread, it can help you make your way out of your home. Consider having a few in different spots to increase the odds of one being accessible.
Keep Grills Away from Flammables
It's easy to forget how intense the heat can get from your grill. It doesn't have to be a spark. If your grill is too close to the shrubs or other flammable material, the heat can turn a fun and relaxing  afternoon with the family into a nightmare.
Don't Overload Wires
Are you regularly blowing a fuse? You might be overloading the electrical wiring. Don't use light bulbs that are higher wattage than what's indicated on the lighting fixture. Also, occasionally check wiring to make sure it's not frayed or damaged in any way.
If you've experienced a home fire, even one that has caused what seems like minimal smoke damage, improper cleaning could make things worse. Check out our Fire & Smoke Damage page and call the experts at Escarosa Cleaning and Restoration,LLC.   We will be happy to discuss the best course of action.