5 Tips to Get an Allergy-Free Home This Spring & Summer! - Escarosa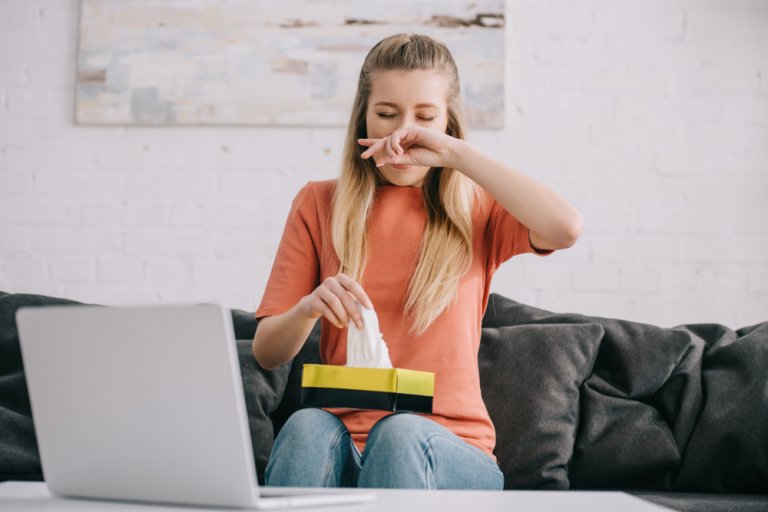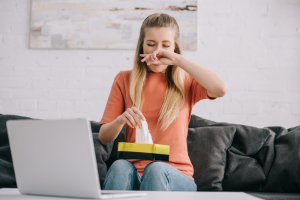 Have you been suffering from the spring time sneezes and stuffy nose?  Check out some of the contributing factors to in-home allergens and what you can do to rid yourself of  this pesky problem and have an allergy-free home!
While pets are a wonderful addition to must homes, pet dander can cause severe reactions in people who are allergic to it.  There are several ways to reduce the allergens in your home and ensure your guests can breathe easy when they come to stay.
Here's what you need to know.
5 Ways to Cut Allergens in Your Home
If mold, dust, pet dander, and other factors are causing allergies to flare up in your home, use these five tips to purify your air and improve the standard of living at your house, making your home allergy-free:
1. Invest in an Air Purifier
Possible the easiest way to banish allergies is to get a good air filter. Ideal for people who live in cities with poor air quality as well as those who just want to banish pet dander and other allergens, air purifiers capture and trap indoor allergens and pollutants.
When used in conjunction with other allergen-reduction methods, an air purifier can combat microscopic allergens and help make your home a healthier place.
2. Add Some House Plants
Nature's version of an air purifier, indoor house plants use the process of photosynthesis to purify your household air and trap contaminants in their soil. Additionally, plants release moisture into the atmosphere, which makes your home more humid and promotes ongoing respiratory health.
While any house plant will improve indoor air quality, the best choices include bamboo palms, lady palms, and areca palms, elephant ear philodendrons, rubber plants, and peace lilies. Professionals recommend two large house plants for every 100 square feet of living space.
3. Change HVAC Filters
When was the last time you checked or changed your air conditioning filters? If it's been awhile, doing so is a great way to cut indoor allergens and make your home healthier. While the lifespan on each filter varies, most only last about 3-4 months, or as little as 60 days. Fortunately, filters are inexpensive and changing them is an easy DIY project.
4. Have Your Carpet Professionally-Cleaned
Textiles make your home comfortable and approachable, but they can also trap crud and make it a haven for allergens. Banish these trapped spores from your carpet by having it professionally cleaned.
Vacuuming often with a HEPA filter-enabled vacuum will help trap and remove allergens. Still, professional carpet cleaning is the only way to get rid of allergens once and for all. Upholstery cleaning will also help minimize dust and mold.
5. Get Rid of Mold
While nobody wants mold in their home, having it around is a huge contributor to allergies. With this in mind, make sure your home is mold-free this spring. If you suspect you have mold in your home, contact a local mold remediation company to come in and treat it. Better to deal with it now than wait for it to cause respiratory issues down the road.
Need Professional Pensacola, Florida Carpet Cleaning? Contact us Today!
Your home should be a healthy place, as well as allergy-free. Our team can help make it so. For professional carpet cleaning service you can trust, contact Escarosa Cleaning and Restoration, LLC. We specialize in deep cleaning carpets and area rugs, as well as household upholstery. Give us a call today to learn more.